NCIS Gibbs – Mark Harmon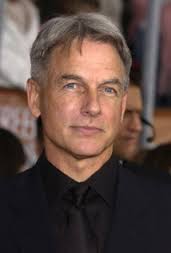 Born on September 2, 1951, in Burbank, California, actor Thomas Mark Harmon faced some challenges growing up. His father, Tom Harmon, worked as a sports broadcaster. This meant that he often traveled, leaving his wife Elyse Knox, a former actress, to look after the couple's three children. Mark deeply felt his father's absence. Even when his father was home, their relationship was not easy. "He raised me hard, and when I say hard, I mean hard. I was taught to fight for everything," Harmon told People magazine.
Graduating with a degree in communications in 1974, Harmon turned down offers of up to $40,000 to train as a pro in order to try law school. He then left the law to work for an advertising agency. This also dissatisfied Harmon, who then took a job selling shoes to athletes. Feeling unfulfilled, Harmon decided to try his hand at more acting roles.
TV producer Don Bellisario saw Harmon's work on The West Wing and thought he would be a great fit for his next project. He needed to cast the lead investigator, Leroy Jethro Gibbs, in the military crime procedural NCIS. "What I saw was a very controlled presence, a quiet strength. That's what I was looking for. Leroy is Mark's kind of guy. Mark has that jock mentality—you tough it out no matter how tough it is," Bellisario told Entertainment Weekly.
Originally called Navy NCIS: Naval Criminal Investigative Service, NCISdebuted in 2003 and soon built up a strong following. It was developed as a spin-off from the popular Navy legal series JAG starring David James Elliott and Catherine Bell. In addition to Harmon's Special Agent Gibbs, the NCISteam includes Agent Tony Dinozzo (Michael Weatherly), Agent Timothy McGee (Sean Murray), Dr. Donald "Ducky" Mallard (David McCallum) and Abby Sciuto (Pauley Perrette).
On the series, Harmon has been able to display his abilities as an actor, ranging from light comedy to serious drama. Harmon says the character "can be really good at his job … but so much of his life is really tormented and dark, and I don't know if he'll ever recover from it. I think he would be an uncomfortable guy to have dinner with."
In 2007, Harmon and Bellisario had a dispute about how the show was being run. There was some issues over the actors getting their scripts late and Harmon complained to the network. Bellisario was replaced and a new show-runner was brought in. "This is a hard enough thing to do when everything is going right. We've made changes, and we're better organized now," Harmon explained to USA Today.
Three years later, audiences remain enthralled with Harmon's character, and with the show. NCIS averages more than 20 million viewers each week, making it one of TV's most popular programs.
Off-screen, Harmon seems to be an easy-going, down-to-earth person. He is known by his colleagues for his dedication, sense of humor, and lack of pretension. "He's one of those guys who makes you say, 'They don't make them like that anymore,'" his wife Pam explained to In Style magazine.