Wasn't Expecting That – Jamie Lawson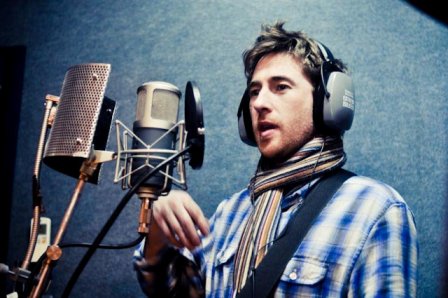 The past few years have been exceptionally busy for singer-songwriter Jamie Lawson. Lawson's music career took a major turn in 2010 when Irish DJ Ian Dempsey played his tear jerker of a song "Wasn't Expecting That" on his radio show, Today FM. Seemingly overnight the song went viral, garnering over 150,000 YouTube hits within a week. Since then, it's been non-stop for the talented young singer. He's had a #1 single and album in Ireland, over half a million views on Youtube and a schedule chock-full of promotional appearances and gigs throughout the UK and Ireland. In April 2013, Jamie released a brand new 4-track EP, Between Each Breath. Its current single, The Quiet Man, is a beautifully haunting song that will resonate with listeners long after its finished.
Born and raised in Plymouth in what was he says a resolutely non-musical household; Jamie began playing the guitar at 8-years-old. Experimenting with covers band while at school, it was only when Jamie was 17 that he started to discover his own voice – and that voice proved to be something very special indeed. No-one who has heard him sing live would disagree. Even-keeled, even undemonstrative offstage, he comes alive in front of an audience and in the service of his songs.
Before settling in Cornwall (where he currently resides), Jamie spent two years working and playing in the clubs of Ireland, fully immersing himself in the music scene and performing alongside the likes of Mundy, The Four of Us, Glen Hansard of The Swell Season, Tom Baxter and Gemma Hayes. Three tracks on his latest album, Wasn't Expecting That, were written during this inspirational time in Ireland, with love being the common themes on 'This is Love,' 'Real Thing' and 'Love You All The Same.' Influenced by the likes of Crowded House, R.E.M & Leonard Cohen, alongside the books of John Irving and the poetry of Ian Hamilton, Wasn't Expecting That features 12 remarkable songs that ruminate on the subjects of hope, love and hopeless despair.
Jamie Lawson is not just a singer but an exceptionally blessed and affecting one, whether with his regular band or in a solo and acoustic setting. His voice and songs have proven to work equally beautifully, whether in a tiny indoor venue like London's 12 Bar Club or outdoors before 10,000 people. "And the simple fact is that I love to sing," he says. "I love the intimacy of live performance. I love drawing people into my mood. I love bringing them to where I am."
Bio source………….uk.imagemmusic.com
Picture source…..secretsoundshop.files.wordpress.com
Got a request?
Want a song dedicated to you?
Please Contact Us with the song and artist you like, the name you want published and we will do our best to find it.
Nicknames are fine but nothing rude, please.