Recipes: Bread Berry And Butter Pudding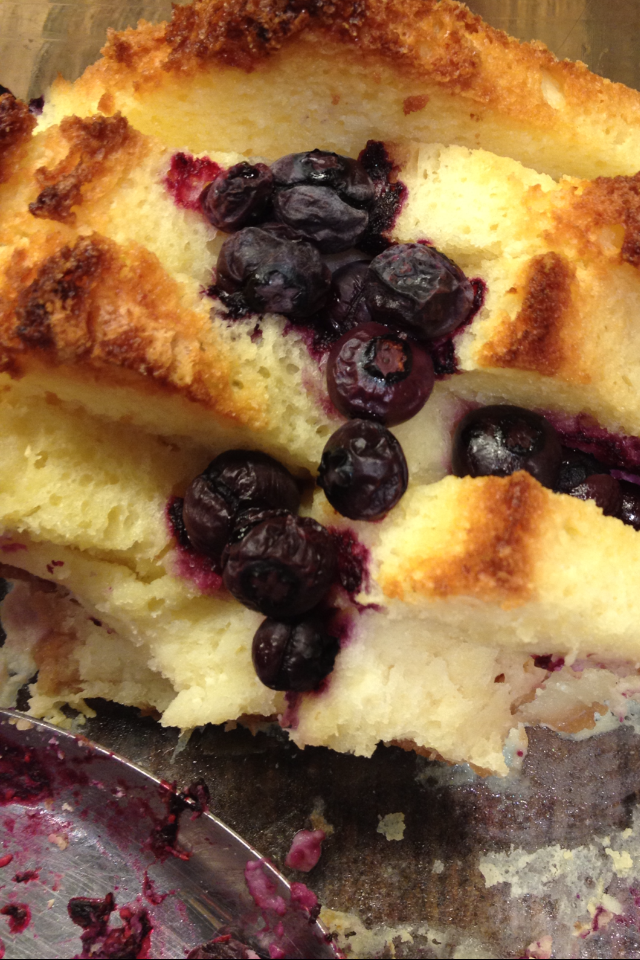 Ingredients:
50 g butter, softened
8 slices of white bread
Blackberry jam (or your favourite berry jam to spread on the bread)
250 g sour cream
5 eggs
½ cup (90g) caster sugar
2 tsp orange rind
2 ½ cup (625ml) milk
For the berry sauce
1/4 cup (90g) your choice of berry jam
3 tbsp (60ml) orange juice
Preheat oven to 180 degrees C.
Spread the bread with butter and blackberry jam.
Sandwich them and cut into 4 triangles.
Put sandwiches in a greased heat-proof dish.
Beat the sour cream with eggs, caster sugar and orange rind until become thick.
Gradually add milk, then pour on top of bread.
Bake the pudding for 45 minutes or until set .
Ideally cook it in a larger pan quarter filled with hot water.
To make the berry sauce, mix the jam and orange juice together in a small pot.
Heat but do not boil.
Pour over the pudding before serving-or pour into a jug for people to pour individually into their bowls.