IT Solutions Australia
IT Solutions Australia
Australia's largest independent online technology retailer.
About us
Since 1991, eStore.com.au has been helping small businesses and home IT users buy computers, accessories, software, printers, consumables and office equipment in a smarter way; over the phone and online.
With a long history in the market eStore.com.au has grown significantly and is now known as Australia's largest independent online technology retailer.
Friendly, informed customer service staff in our national call centre ready to answer IT related questions from anywhere in Australia for the cost of a local call.
After serving Australians for 19 years under the City Software brand, in 2010 we decided to relaunch eStore, giving us the opportunity to offer an improved website with an even more satisfying shopping experience.
2012 has been a year of investment, with a change of facility to one capable of taking our capabilities to the next level.
Increase in warehousing means greater stock holding, as well as a new Mt Waverley Showroom that is over 4 times the size of our previous premises.
In December 2012 we launched our brand new website, which is a completely new user interface making it easier to find product than ever before.
We've also focussed great energy on getting the best product information and images in the country, so that our customers can find all that they need to know in the one spot.
Why us
Lower prices everyday through larger buying power and huge product range.
Recommended Reading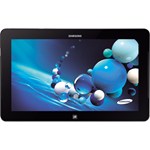 A New Advanced Solution...
Australia's largest independent online technology retailer
More Information About...
IT Solutions Australia
Our Recomendations
Rating: 5 out of 5 stars
Australia's largest independent online technology retailer
Rating: 5 out of 5 stars
Australia's largest independent online technology retailer
Google