How to De-Clutter

When Mess Makes Stress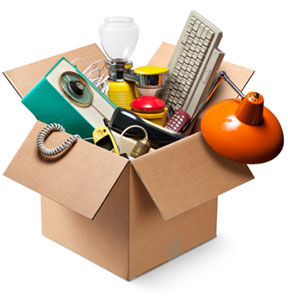 Most of us have been there at one time or another: Too much stuff, not enough room and no clear way to fix it. And whether it's overtaking the garage, the closets, the basement or the whole house, it's still the same problem: clutter.
When a mess turns to stress, it's time to de-clutter.
A big de-cluttering project can be daunting. Professional organizer -- and one of the top five most organized people in America -- Alejandra Costello from Washington, D.C., suggests starting small. Try taking five minutes every night to clear bathroom counters of makeup, hair accessories and other products.
And, check out these de-cluttering tips from Cathy Hobbs, HGTV Design Star finalist and John Trosko, an LA-based organization expert and contributing author of "The Experts' Guide to Doing Things Faster: 100 Ways to Make Life More Efficient."
* If you have more time, break de-cluttering projects down into reasonable smaller actionable steps. Use a kitchen timer to tackle tasks in 25-minute chunks. When the timer is up, take a break or move on to something not related to the job.
* Got less time? Recruit friends for a family (or office) de-cluttering day. Large spaces like sheds, basements, attics or garages provide tasks for all capability levels. Delegate responsibilities like sorting and categorizing to your "team" and provide encouragement.
* Big clutter? Bring in the pros. Services like College Hunks Hauling Junk can carry out unwanted heavy furniture; pick up, discard and sort through charitable donations; and tow away antiquated electronics. The services work on very short notice (usually less than 24 hours), and your de-cluttered life takes shape in a dramatically shorter amount of time.
* Decisions, decisions. Make tough choices about keeping or getting rid of things. Is the item genuinely used? Does this item lift your spirit? Does the cost of ownership outweigh replacement when you need it?
* Keep it de-cluttered by keeping an eye on it. Address disorganization when you see it creeping back. Never leave a room empty-handed!
Remember: If you don't want junk and discarded items to end up in a landfill, explore environmentally conscious trash removal. For instance, College Hunks donates, reuses or recycles more than 60 percent of your junk within the community.
Visit getchhj.com for more information.
NewsUSA